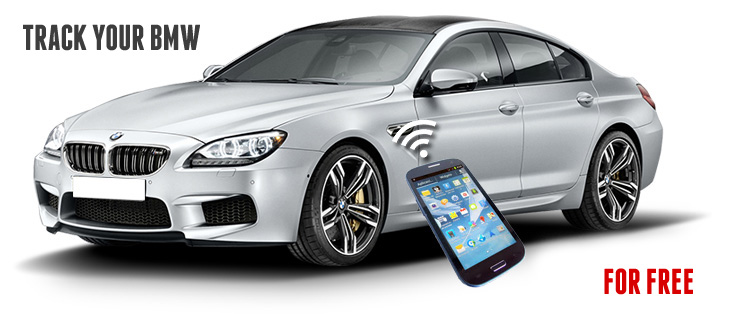 BMW vehicles GPS positioning on the Google Maps.
Carmaker BMW is offering all car segments. The company has a solid history and experience in designing and building cars of the middle class and premium. Extremely popular BMW models can be found both in western Europe and Russia and other countries of the former Soviet Union. Place of business is located in Munich, in Bavaria. Abbreviation of BMW (Bayerische Motoren Werke comes from German and means "Bavarian Motor Works").

The company's history also has episodes associated with the production of aircraft parts, motorcycles and bicycles. Opinion of German precision definitely helps in the sale of cars, both on the local German market and to the east.
How to track my BMW ?
If you are the owner of BMW car from Germany Bavaria you may be looking for a tracking solution to find your car whatever you are using the GPS technology and a smartphone.
We offer you our free solution that allow you to make these things possible.
With no cost you will be able to come constantly track your BMW car online in real time and see the results and actual position of the map using this spysat service
Please select your model
BMW GPS Car Tracking
Find your BMW cars GPS Tracking local services