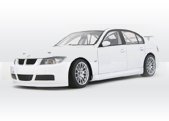 BMW 3 SERIES E90 GPS Tracking
Track your 3 SERIES E90 for free and visualize it on map
Produced from:
2005
Produced to:
NOW
How to track your favourite BMW - model 3 SERIES E90 in realtime for free ?
Producer remarks about this particular model
SERIES 3 E90/91 fifth generation of middle class BMW. This model was released as sedan (E90) and touring (E91). Touring model (E91) could be provided with panoramic sunroof.
Our product description
We are offering you completely free of charge our GPS car tracking solution in real time. The only thing you need to do is to install smartphone with Android inside your vehicle with our awesome application on board
If you want to track your BMW 3 SERIES E90 in real time you have to do the following :
1. Download Free Car Tracking Application for 3 SERIES E90 application from Google Play
2. Create free account on spysat.eu (for example johndoe) - here is detailed instruction
3. Define Device endpoint for each vehicle you want to track - give friendly name of your 3 SERIES E90 and PIN (some random will be provided - you can change it if you want)
4. Run SpySat mobile application on the smartphone and type there your LOGIN from SpySat (ex. johndoe) and PIN (from point 3.)
5. Install your smartphone inside the car
6. Enjoy watching position of your car at spysat.eu site.
7. Provide stable power supply - spysat app consumes some energy.
Best options to install smartphone inside BMW 3 SERIES E90
Users opinions and questions
A few years ago, I was looking for an inexpensive car, whose combustion is fine, but it quickly accelerates, which has a classic exterior and interior, and which will feel the comfort. I found this car - this car is a BMW 3 SERIES E90. In fact, this car turned his attention to me affordability and good looks.
BMW met my requirements. Although it costs a bit of money to keep it, I'm happy with the choice of car. the car has a beautiful upholstery, steering is well adapted. The advantage of this car is that it has GPS.
The only failure of what happened to me is a failure of the electronic steering lock. Repair was cheap.
BMW is the car quite demanding, which requires the contribution of fairly large amounts of money. However, if you want a classic car, with amazing looks and a fast ride - it's worth.
Find your BMW cars GPS Tracking local services