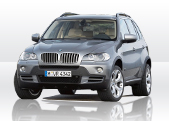 BMW X5 E70 GPS Tracking
Track your X5 E70 for free and visualize it on map
Produced from:
2007
Produced to:
2013
How to track your favourite BMW - model X5 E70 in realtime for free ?
Producer remarks about this particular model
This model is very modern one. It has double wishbone suspension at the front and only automatic transmission. Interior is very large and completely new New technological advancements like iDrive system, electronic 'joystick' gearshift, LED taillamps, the first ever all-polypropylene single module fender module became a standard equipment for this class. Additionally E70 use: FlexRay - new fast electrical system, Active Steering- changes the steering ratio depending on the speed and driving style Adaptive Drive with active roll stabilization and adaptive shock absorbers Head-up display - critical information projected onto the windshield Comfort Access - keyless access and engine start Daytime running lights on the "Corona Rings" around the main headlight units Four-zone climate control Park Distance - system that can be integrated into the image of the optional rearview camera.
Our product description
We are offering you completely free of charge our GPS car tracking solution in real time. The only thing you need to do is to install smartphone with Android inside your vehicle with our awesome application on board
If you want to track your BMW X5 E70 in real time you have to do the following :
1. Download Free Car Tracking Application for X5 E70 application from Google Play
2. Create free account on spysat.eu (for example johndoe) - here is detailed instruction
3. Define Device endpoint for each vehicle you want to track - give friendly name of your X5 E70 and PIN (some random will be provided - you can change it if you want)
4. Run SpySat mobile application on the smartphone and type there your LOGIN from SpySat (ex. johndoe) and PIN (from point 3.)
5. Install your smartphone inside the car
6. Enjoy watching position of your car at spysat.eu site.
7. Provide stable power supply - spysat app consumes some energy.
Best options to install smartphone inside BMW X5 E70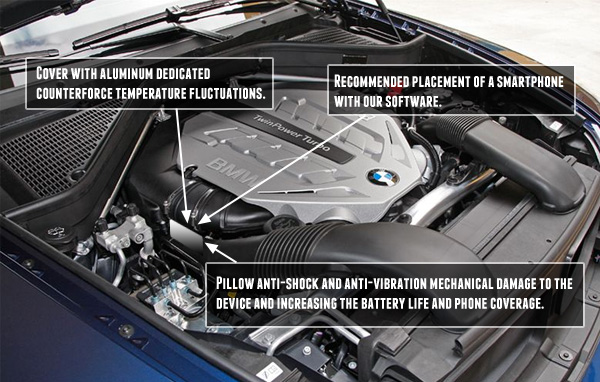 Motor BMW x5 space is ideal for placement in the homing device which can be plain smartphone. Your smartphone must have software Car Tracking. It should also be packaged in a special housing which prevents shock, overload and temperature changes.
Users opinions and questions
X5 still has everything that you expect from an SUV of this size - is a monumental and massive, yet far from cheap krzykliwości. In this way, the favorite in its class remains the favorite.
Find your BMW cars GPS Tracking local services