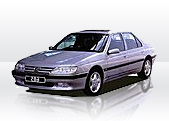 Peugeot 605 GPS Tracking
Track your 605 for free and visualize it on map
Produced from:
1989
Produced to:
1999
How to track your favourite Peugeot - model 605 in realtime for free ?
Producer remarks about this particular model
Peugeot 605 was the successor to the Peugeot 604, which was not successful and the production of which was discontinued a few years earlier . The popular Peugeot 505 model was thus replaced by two different models: the family 405 and larger than the 605. The high level of equipment , luxurious interior , excellent handling and drivability were strong points 605 But Peugeot has always had trouble competing in this class of vehicle and, if 605 was not an exception . It was too similar to the smaller 405 model to compete in the premium class . Another weak point was the performance of the dashboard , which has often been criticized as completely non ispiring. As in the case of XM, 605 suffered from quality problems , which severely damaged the reputation of the car. Peugeotowi took three years to cope with the problems of quality. PSA ( Peugeot CitroŽn ) was unable to promote effectively the luxury brand ; automotive market segment awarded luxury brand created by well-known companies such as Mercedes -Benz , BMW, Lexus . Consumers of luxury cars demanded exclusivity , the popular brand could not provide . The successor to the Peugeot 605 was Peugeot 607, which went into production in late 1999 and reached a slightly better market position. But still reigned supreme German goods .
Our product description
We are offering you completely free of charge our GPS car tracking solution in real time. The only thing you need to do is to install smartphone with Android inside your vehicle with our awesome application on board
If you want to track your Peugeot 605 in real time you have to do the following :
1. Download Free Car Tracking Application for 605 application from Google Play
2. Create free account on spysat.eu (for example johndoe) - here is detailed instruction
3. Define Device endpoint for each vehicle you want to track - give friendly name of your 605 and PIN (some random will be provided - you can change it if you want)
4. Run SpySat mobile application on the smartphone and type there your LOGIN from SpySat (ex. johndoe) and PIN (from point 3.)
5. Install your smartphone inside the car
6. Enjoy watching position of your car at spysat.eu site.
7. Provide stable power supply - spysat app consumes some energy.
Best options to install smartphone inside Peugeot 605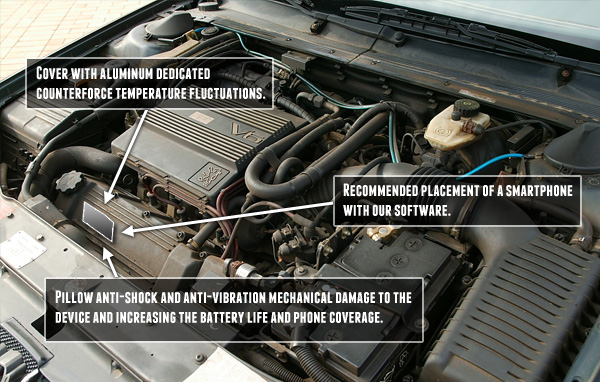 Our engineers together with engineers from Peugeot developed an optimal place we should put a tracking device. The device should be packaged in a special case. It is protected against mechanical shock and sudden temperature changes. An important element is the airbag anti-shock eliminates most dangerous vibrations.
Users opinions and questions
Find your Peugeot cars GPS Tracking local services