How to track RV motorhome or camping trailer ?
What is motorhome and what types of RVs do we have ?
A motorhome is a large, self-propelled recreational vehicle (RV). They can look like small apartments or tiny homes, have all the luxuries you'd want, and can eclipse even the biggest 5th wheel RVs and diesel pushers (RV with a rear-mounted diesel engine) out there when it comes to square feet alone.
There are currently four classes of motorhomes on the market: Class A, Class B, Class B+, and Class C. Class B+ motorhomes have grown in popularity in the last decade, making it a relatively new motorhome hybrid.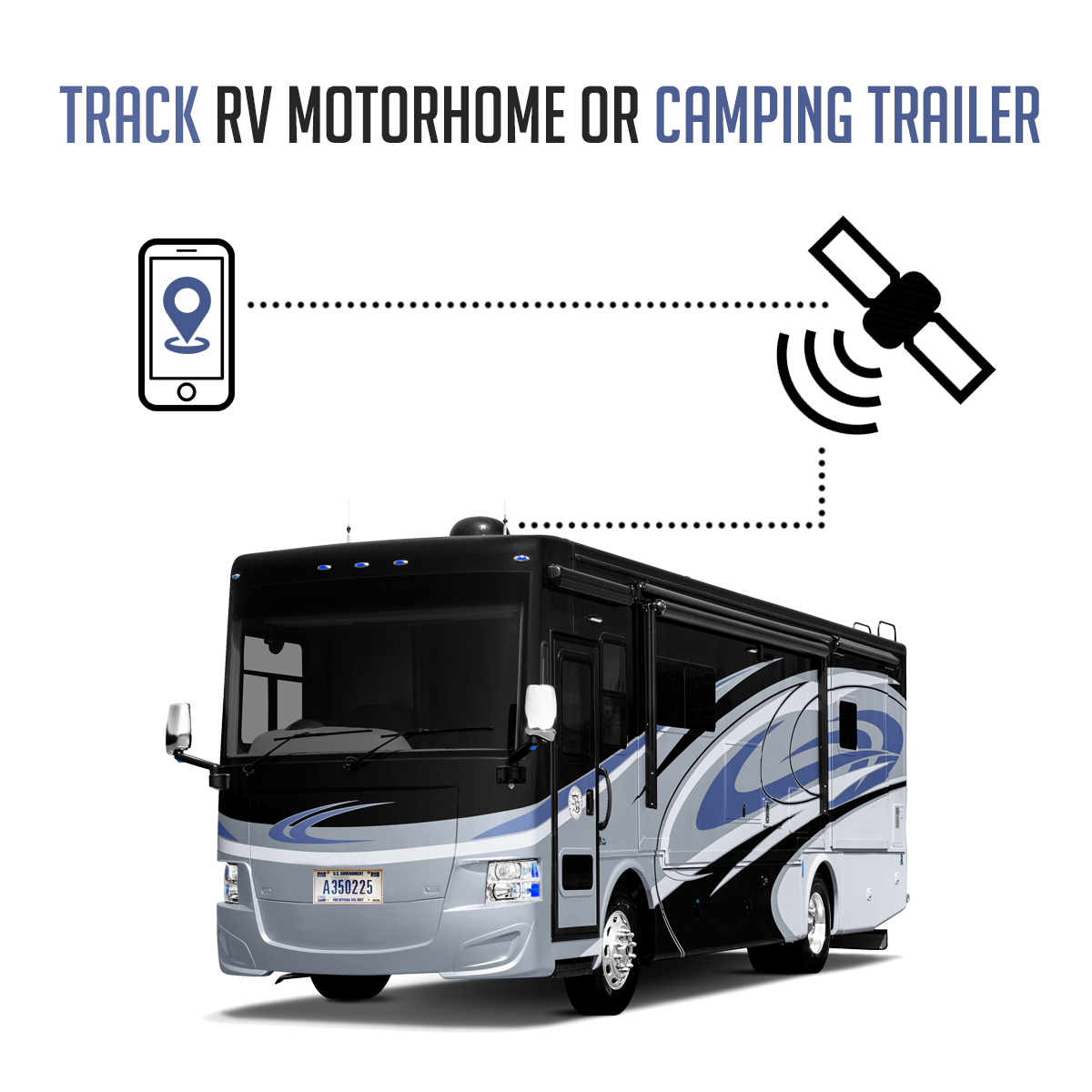 Which campers and recreational vehicles (RV) are the most popular ?
One of the most popular motorhomes and trailers in class-B are the following models:
Volkswagen California Camper Van

Eriba Touring 820

Fiat Ducato Motorhome

Mercedes Marco Polo

Nissan e-NV200

Pleasure Way Plateau FL Mercedes Benz Sprinter
Class-A which is the the largest and most luxurious class.
Winnebago Intent

Forest River FR3

Thor Hurricane

Coachmen Mirada
Some examples of Class-C RVs:
Jayco Greyhawk Prestige

Tiffin Wayfarer
More information about RV and camping life-style could be found on this site

How to protect Recreational vehicle , motorhome, camping trailer ?
If you have a caravan or camper recreational vehicle then you probably know that such equipment is very expensive.
To protect your car, a recreational vehicle or a caravan of any class, you need to equip it with a GPS tracking system that will allow you to actively monitor the location of your vehicle and alert you when it starts to move unexpectedly.
The tracking solution we propose is based on the use of a hardware GPS tracker or a smartphone equipped with Android OS connected permanently to electrical installation of the car or trailer and configured to use the geolocation servers for their skysat to present their position.
The effectiveness of our solution lies in the fact that it is not popular and offered by specialist companies, you can do it on your own
Please see the FAQ section where you will learn how to do it yourself and at a low cost to do this protection before it is too late because your caravan or Camp can become a victim of criminal activity of thieves.
How to track camping trailer in real time ?
The key aspect When to consider when providing the safety of your vehicle or caravan is the ability to accurately locate it using real-time GPS with remote access via the Internet.
The best solution is to use spysat service and this tracking app for your phone.